So you want to make a new beat, but the 808s you already got in your sample folder just sound too boring? Don't worry, here's the ultimate list of free 808 bass samples you can download online. Let's get right into it!
1. Spinz 808 Alternatives by BVKER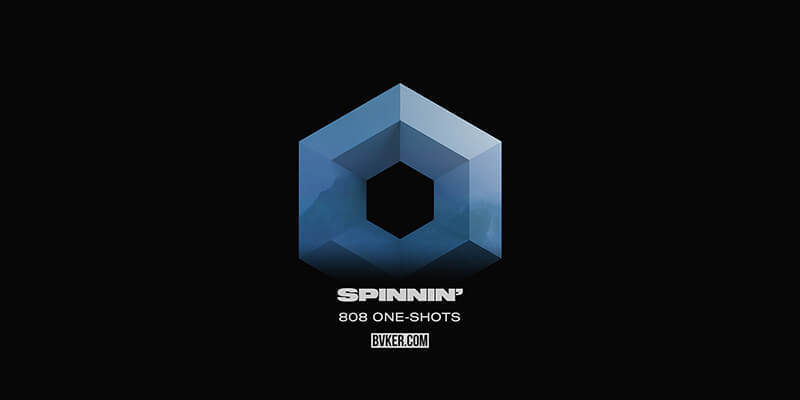 One of our favorites from this list is without any doubt the "BVKER – Spinnin' 808 One-Shots" pack. Just as the name already suggests, it's filled with 20 tuned-to-C one-shot samples, inspired by that famous "Spinz 808" (which is honestly quite overused).
Details:
Genres: Trap & Hip Hop
License: Royalty-Free
Size: 17.4 MB
Files: 20
Learn more
2. 15 Free 808 Samples by AngelicVibes
AngelicVibes is without any doubt one of the best known sound design labels when it comes to Trap & Hip Hop sample packs. These 808s have been made from scratch and are already EQ'd + compressed so you can drag them right into your project file!
Contents:
Learn more
3. Warm 808 Bass Samples by Your Local Musician
The Warm 808 kit you can get on Your Local Musician is one of the biggest downloads included in this list. It comes with more than 500 unique files and has a size of over 200 MB. All sounds are inspired by the likes of OVO or Dreamville and are suitable for different types of trap music.
Contents:
Learn more
4. 100 Key-Labeled One Shots by Surge Sounds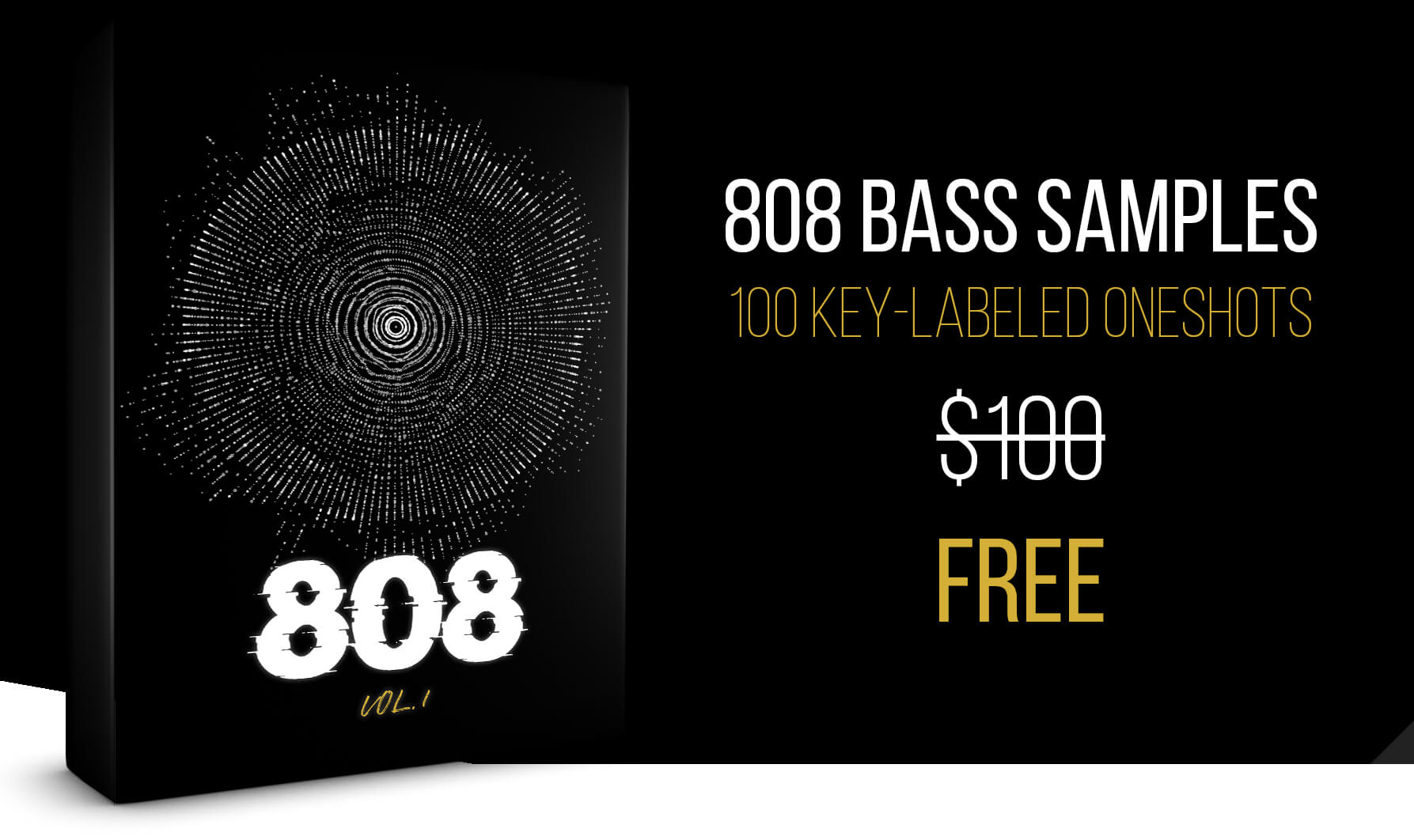 "808 Vol.1" is a free 808 pack by Surge Sounds, filled with "100 phat key-labeled 808 bass samples" in a variety of different keys. They're licensed as royalty-free so you can use them for your own productions without facing any legal problems.
Contents:
100 key-labeled 808 Bass Samples
Learn more
5. Sub Bass Free Sample Pack by TheSample.net
So according to their website this sub pack will "get your beats shaking the house and pounding in those car stereos". It comes with 24 wav samples and has a size of 12.5 MB.
Contents:
Learn more
6. 808 by Abletunes
The so-called "808" pack by Abletunes contains 50 key-labeled 808 samples that can be used for different genres, including Future Bass, Hip Hop, Trap or Glitch Hop. They're based on some analog drum machines like the Roland TR-808, Jomox MBase 01 or Elektron Analog Rytm.
Contents:
50 key-labeled 808 bass samples
Learn more
7. 808 Weight Samples by SampleRadar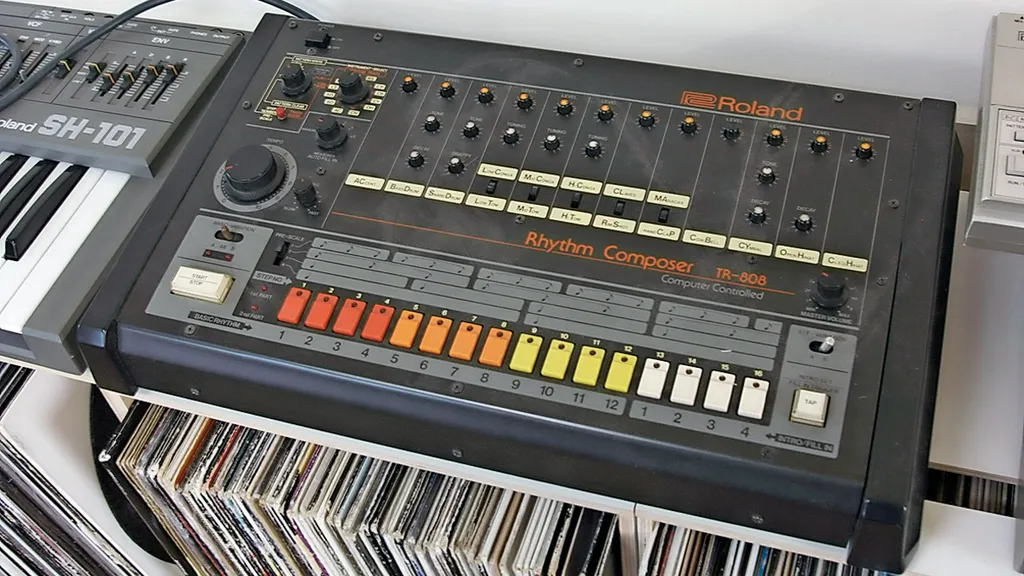 This freebie by SampleRadar is based on 21 source sounds, which have been processed using five different effect chains. Since they're supplied as wav files they can be used with any common DAW. At least I never heard of a modern DAW that can't load waves 😉
Contents:
105 free 808 weight samples
Learn more
8. Basic Rhythm Vol 1 & 2 by Boom Boutique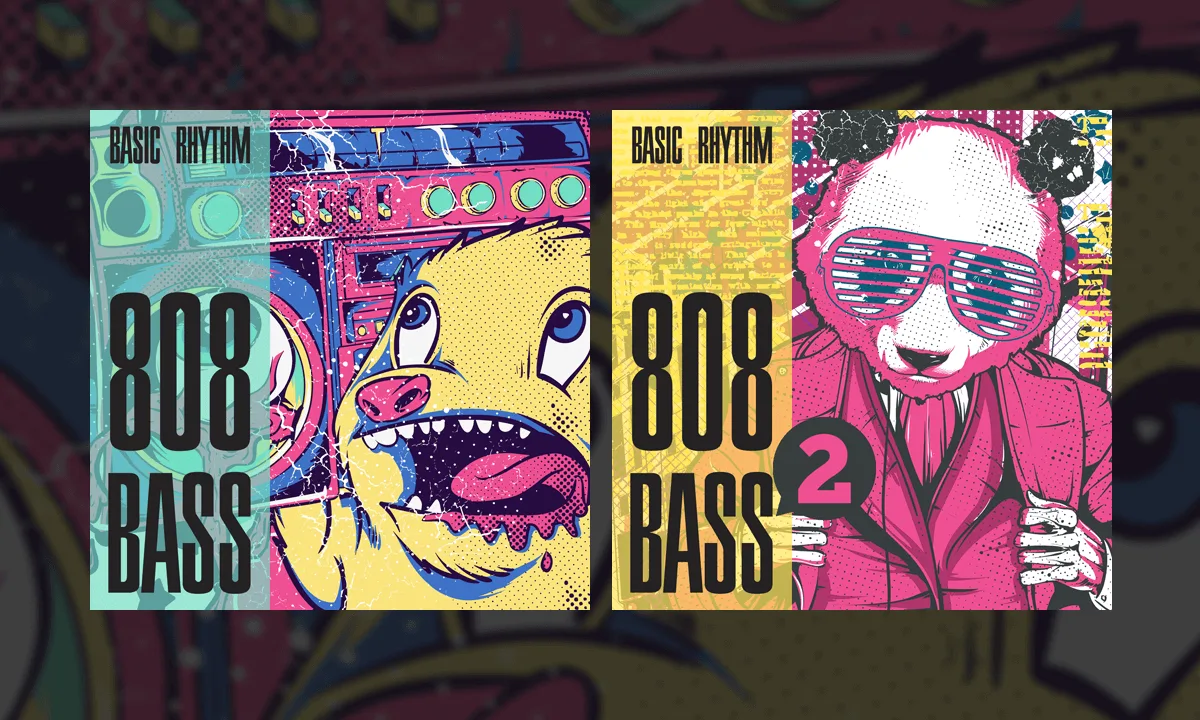 Although Boom Boutique is a defunct sound design label, both Basic Rhythm packs are available via Rekkerd as a free download. They're based on a real Roland TR-808 and have been carefully refined using top-level outboard equipment by Solid State Logic.
Combined Contents:
Learn more
9. Unit: 808 by Loop Cult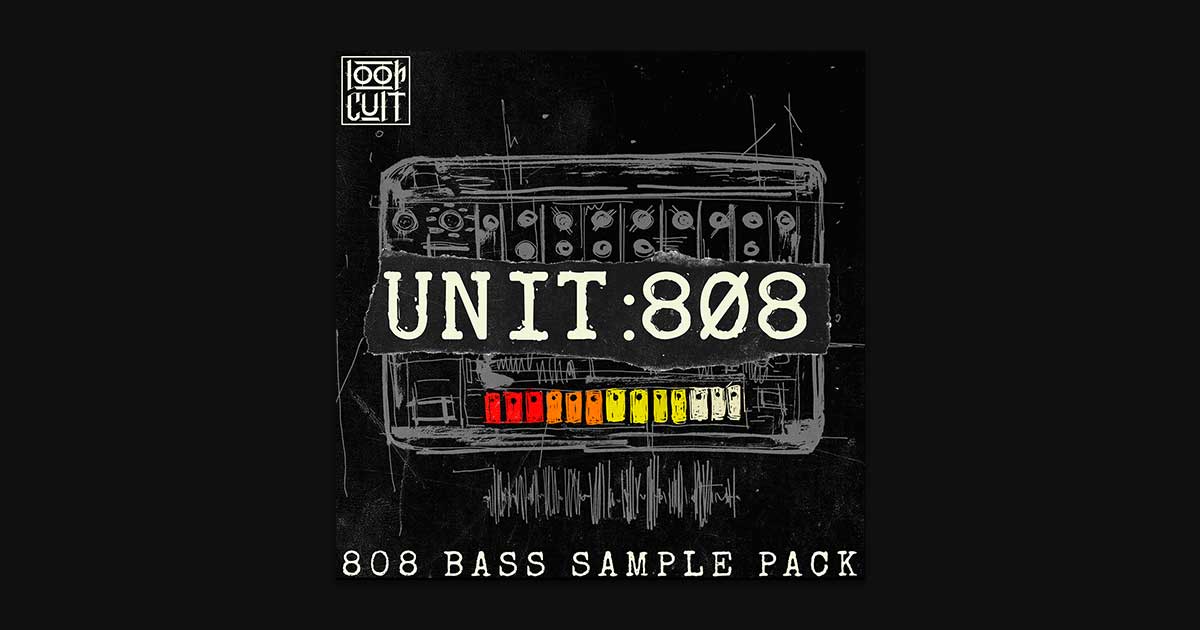 The "Unit: 808" pack by Loop Cult can be used "in any commercial project without having to pay any further royalties". It's filled with a bunch of 808 loops, one shots + bonus drum kits.
Contents:
100 808 Shots
36 808 Loops
16 Drum Kits
Learn more
10. 808 Trapstep Vol 2 by TriSamples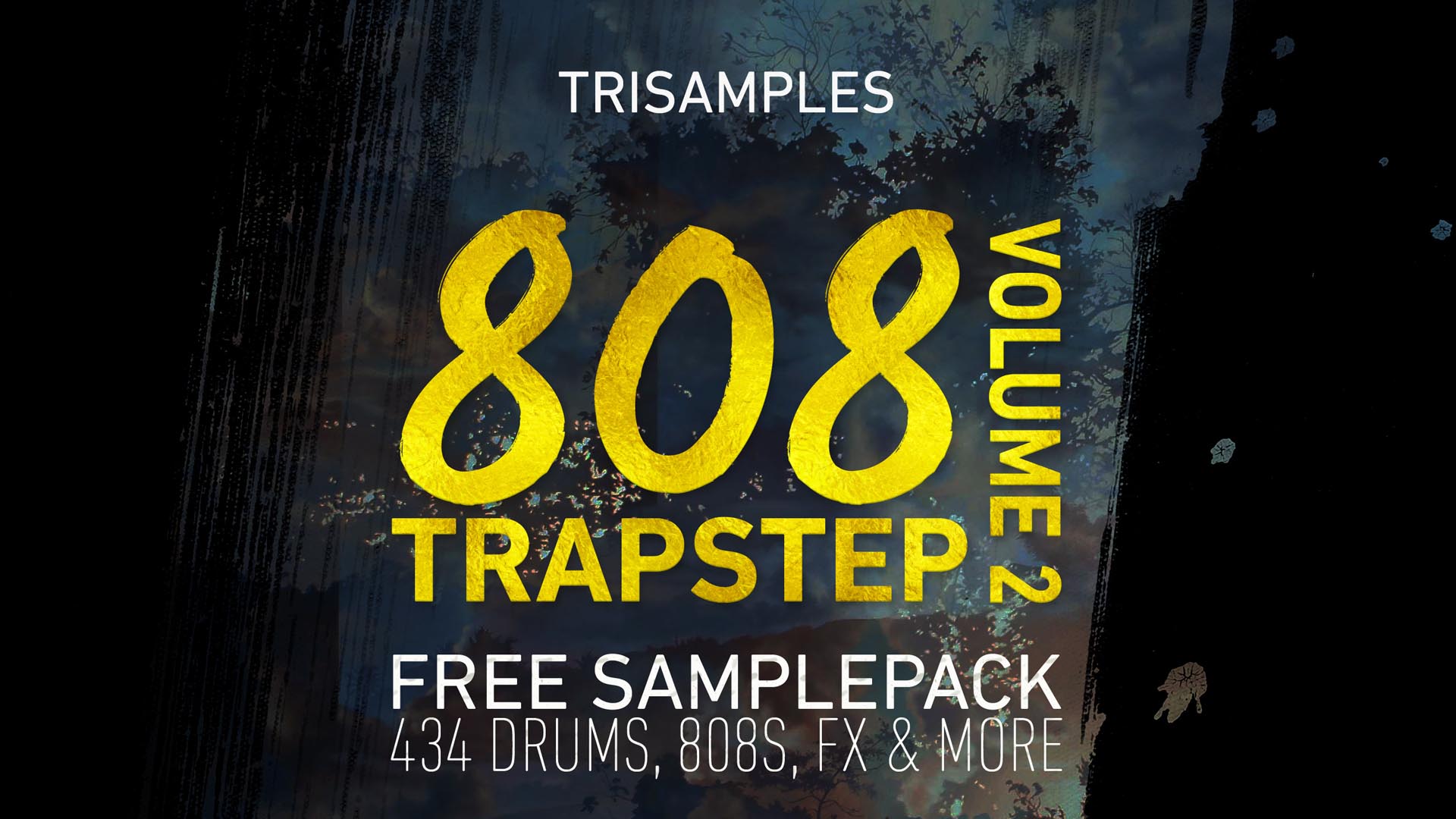 The 808 Trapstep pack by TriSamples is probably one of the best freebies that has ever been released. It's filled with everything you need to cook up trap beats, so in addition to the 808s you'll further receive drum shots, effect sounds and vocal chants. Vol 1 is also pretty cool!
Contents:
40 808s
46 Kick Drums
51 Snare Drums
58 Claps
64 Percs
24 FX
51 Chants
Learn more
Recommended: 808 VIP
There's nothing wrong with using 808 one shots.. but sometimes it's hard to find the perfect sample for your arrangement. Some samples are too short and others have a pitch envelope that's just a bit too prominent. Fortunately, BVKER and his sound design team came up with a solution for this problem:
808 VIP comes with over 60 fully customizable Serum presets and 130+ wavetables. So instead of searching for the right sample you can simply pick one of the presets and adjust all parameters (decay, pitch, saturation etc.) to your liking.
Contents:
252 Multi Shots
63 808 Loops
63 Kick Loops
63 MIDI Loops
63 Kick Shots
63 Serum Presets
137 Serum Wavetables
Learn more
Frequently Asked Questions
If you're new to this whole production thing you might aren't familiar with the term "808". Here are answers to some of the most common questions related to this topic:
What is an 808?
The term 808 originated from the Roland TR-808 drum machine, which is known for its long decaying kick drum. Today it's used to describe the long bass notes often found in trap music. Most modern 808s aren't based on Roland's drum machine anymore.
How to make an 808?
In order to create your own 808 bass load up a synth of your choice and start with a sine wave. Now add an envelope with 0 attack, 0 sustain and a short decay time to the synth's pitch. This sound can further be processed using different effects, including saturation or distortion.
Conclusion
As you can see, there are plenty of free 808 bass samples you can download online. Pick some of the ones included in this list, go through all of the packs and save your favorite sounds to your own custom sample folder. What are you waiting for? 😏